470-444-4280
Substance Use Treatment In An Outpatient Program In Roswell
Every patient takes a different path to substance use recovery, and you deserve treatments that fit your special circumstances. At The Counseling Center At Roswell, we offer many outpatient programs in order to supply the therapy you require for substance use or mental illness. While attending our Outpatient Program in Roswell, you'll discover recovery-driven individual and group therapy that helps you maintain long-lasting sobriety while leading your daily life.
Who Can Benefit From Our Outpatient Program In Roswell?
Our Outpatient Program (OP) is an alcohol and drug use treatment program for Roswell area people age 18 and older. This program offers substance use and mental health counseling for patients who seek continual therapy but not 24-hour medical assistance. An abundance of our patients have completed detox or an inpatient rehab program and require additional guidance in conquering substance use.
Whenever you contact The Counseling Center At Roswell to talk about your treatment options, we will schedule a complete assessment to learn more about your medical history and current substance use. Our skilled clinicians review this information to decide if OP treatment -- or an alternative option -- will help. We strive to offer personalized addiction and mental health support specific to your requirements and recovery targets.
Maintain Your Regular Lifestyle As You Attend Substance Use Therapy
Dissimilar to inpatient rehab and detox centers, The Counseling Center isn't intended for residential care. Instead, you'll get skilled support at set times during the day while still living at home. Outpatient treatments let you go to work each day and take care of family responsibilities while moving forward in your recovery.
In our Outpatient Program for Roswell, we'll talk with you to design a personalized plan of care. This strategy will help you explore the past experiences that impact mental health and substance use. Keep in mind, your custom plan may be adjusted as you progress through the Outpatient Program.
Why Consider OP Treatment At The Counseling Center?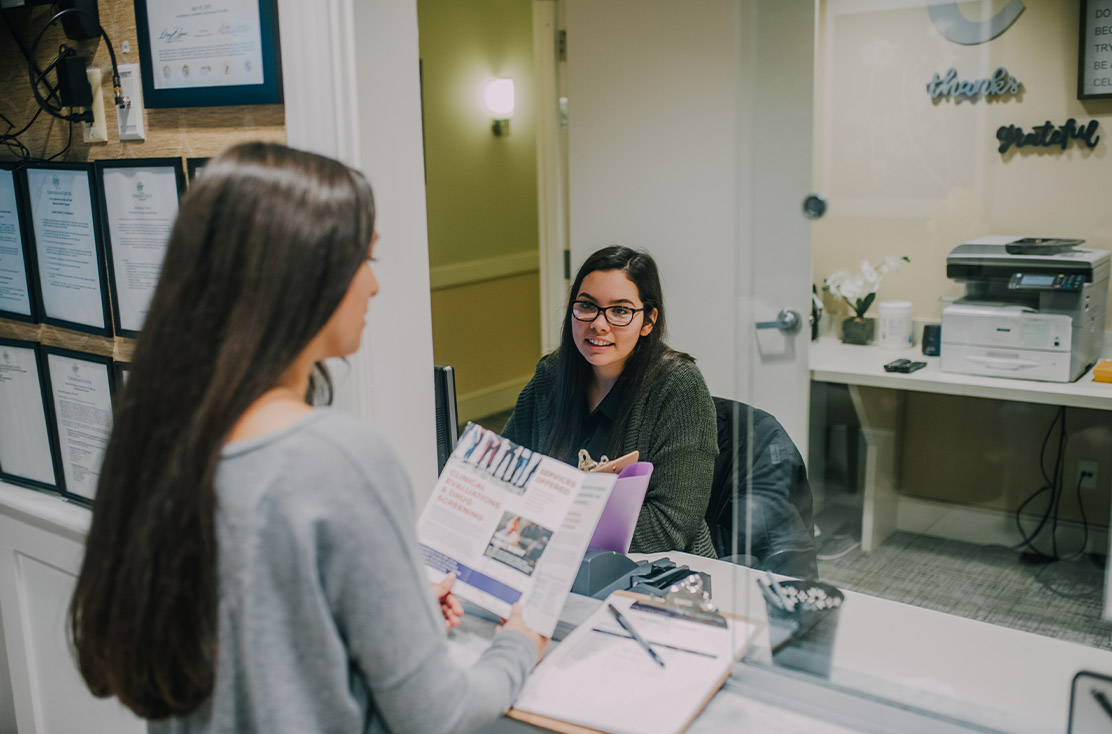 The services at The Counseling Center are intended to help you conquer substance use and attend to the mental health disorders that might caused it. Guided by expert therapists, you'll have the chance to:
Continue substance use treatment while residing at home
Go to work and look after your family while improving yourself
Receive treatment for both the psychological and physical aspects of addiction
Prevent relapse with ongoing support sessions and Medical-assisted Treatment (MAT)
Create a strong local support network of peers and skilled therapists
Battle Addiction At Its Core In Outpatient Therapy
Substance use often stems from untreated mental disorders. To adequately treat drug and alcohol use, we also have to attend to these co-occurring disorders. The Counseling Center employs evidence-based treatment to provide the best substance use services possible. Our Outpatient Program relies on both individual and group therapy to give you the chance to improve your mental health and overcome addiction|.
Our group therapy discussions are guided by experienced counselors and generally include 5-15 patients. When joining the group, you'll:
Talk about the struggles of addiction with others
Explore how to boost your mental health
Listen to the stories of other individuals also in recovery
Build supportive bonds
Our OP in Roswell also includes individual therapy. Working one-on-one with a therapist in a confidential environment gives you the ability to look at your unique circumstances and explore solutions personalized to you without feeling like you're being judged. Our therapists employ established methods to attend to the mental health and past trauma that frequently trigger drug and alcohol use and help you develop ways for coping with life without resorting to drugs or alcohol.
Continue Your Recovery In The Outpatient Program At The Counseling Center At Roswell
When you or a member of your family seeks treatment for an addiction to drugs or alcohol, help is available now. Place a call to 470-444-4280 or complete the form below. You'll receive a prompt response regardless of the hour or day. The Counseling Center is always here for you.