470-444-4280
Counseling Services For Substance Use And Mental Health Near Vandiver Heights
When you're looking for outpatient treatment for alcohol or drug use and related conditions near Vandiver Heights, turn to the trusted professionals at The Counseling Center. Our treatments follow a personal approach, so you can participate in important group and individual therapies that fit your everyday life and activities. Our understanding staff and individualized approach to treatment make The Counseling Center the go-to place for outpatient treatment, co-occurring mental health treatment, and other services for lasting recovery.
The Counseling Center Is One Step On Praesum's Continuum Of Care
Praesum Healthcare is proud to offer all levels of treatment for substance use near Vandiver Heights. Beginning in 2004, we have been able to provide you with services like detox, inpatient treatment, and outpatient counseling in our modern facilities. We believe that you have a greater chance of recovery when you receive personalized care for your exact needs.
The Counseling Center administers addiction and mental health outpatient services. Our outpatient programs are generally structured for patients who have already gone through detox or another inpatient drug and alcohol use program. We make it our goal to help you work through your recovery with an individualized treatment plan that lets you work and live in your own home.
We Have The Right Outpatient Program For Your Recovery
Our outpatient programs help you work on reaching your recovery goals. We have various offerings, from Intensive Outpatient Programs to communication skills classes. Once you talk with one of our clinicians and undergo a comprehensive evaluation, our trained staff will help you choose the best treatments for you.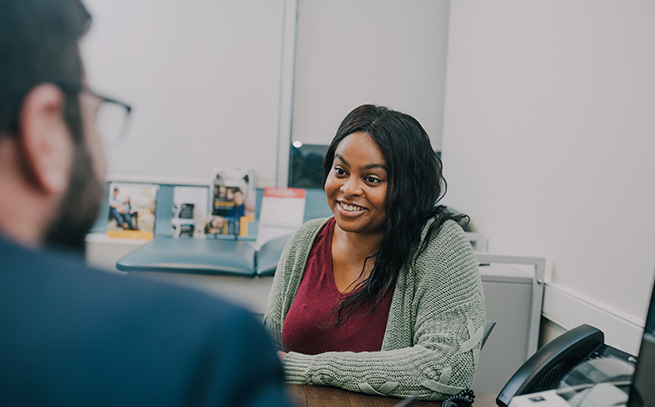 Intensive Outpatient Program
Participate in your substance use treatment while balancing your normal activities with our intensive outpatient program (IOP) in Vandiver Heights. Many patients move on to IOP after they complete a residential rehab program and want to keep progressing towards a long-lasting recovery. Our Intensive Outpatient Program requires at least one individual therapy session and three group sessions weekly.
Outpatient Programs For Substance Addiction And Co-occurring Disorders
We also have less structured Outpatient Programs that use evidence-based therapy treatments that concentrate on your substance use or possible co-occurring disorders. This course of treatment usually means you participate in shorter group therapy sessions three times each week and follow a personalized schedule for individual and family therapy.
Medication-Assisted Treatment
Medication-assisted treatment (MAT) uses medications to control cravings and withdrawal symptoms. If one of these medications is right for you, we can prescribe and help administer the standard doses. By mitigating cravings, you can focus on your recovery near Vandiver Heights.
Different Outpatient Therapies Near Vandiver Heights
To aid your progress through your recovery, The Counseling Center offers these treatments and therapies:
Individual Counseling: Identify your triggers for drug or alcohol use and improve your mental health with a licensed therapist in privacy.
Group Counseling: Get support from other patients who are in the same recovery stage as you. Group therapy sessions include no more than 15 people and are run by a trained therapist.
Family Counseling: Recovery from addiction involves not only you, but your family and partners. A counselor can help everyone handle the challenges of substance use recovery while encouraging better communication and trust.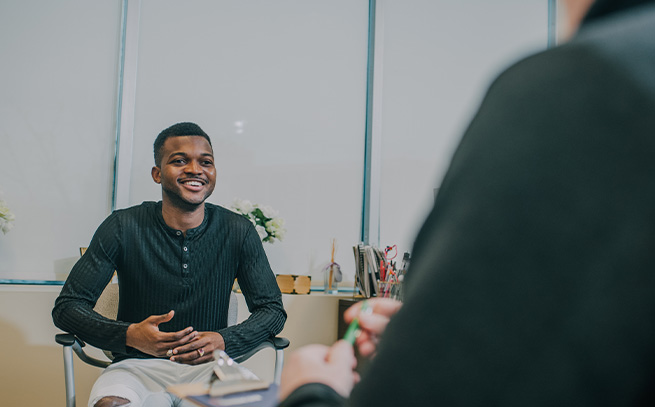 Expert Mental Health Treatment Near Vandiver Heights From The Counseling Center
For many people, there is a powerful connection between mental health and addiction. Our licensed therapists can help diagnose and treat the co-occurring disorders or trauma that have contributed to substance use. These might be things like:
Attention-deficit/hyperactivity disorder
Anxiety
Bipolar disorders
Depression
Post-traumatic Stress Disorder
Obsessive-compulsive behaviors
You can work on your mental health through several of our therapies and treatments close to Vandiver Heights:
Cognitive behavioral therapy
Dialectical behavioral therapy
Motivational interviewing
Trauma-informed therapy
To supplement therapy, The Counseling Center offers skills classes. These sessions teach beneficial life skills, like interpersonal communication, coping methods, and anger management. Our psychologists can also prescribe and administer medication to treat mental health.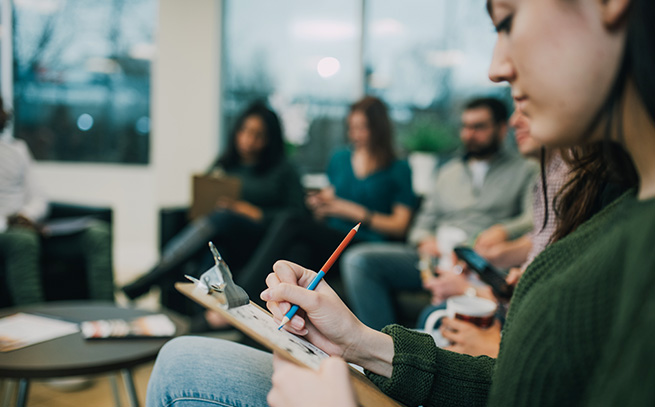 Call Now For Outpatient Substance Use Treatment Near Vandiver Heights
Treatment for substance use and mental health can take many forms, and The Counseling Center can help. Call 470-444-4280 or complete the form on this page to get immediate help. We respond 24/7, so you can receive help now.